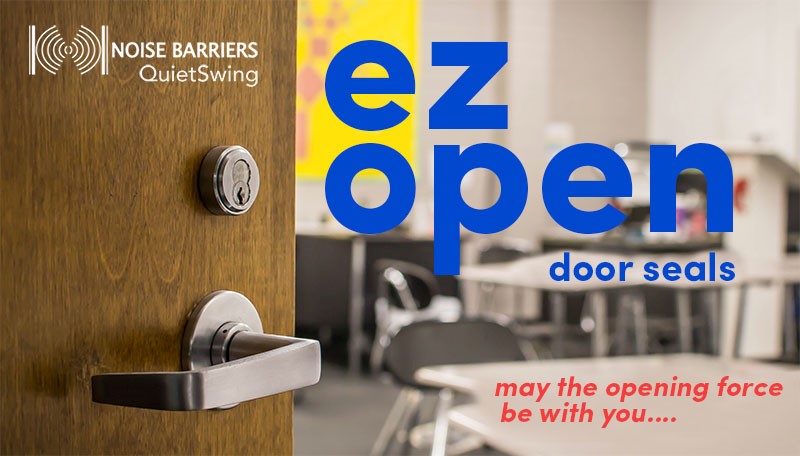 Noise Barriers' QuietSwing acoustical doors are easier to operate thanks to the newly re-imagined EZ Open door seals. The state-of-the-art EZ Open seal is designed to give a tiny push to help open the door and disengage the magnetic seals once the door latch is retracted. This reduces the force needed to unseal the door to less than 3lbs for a 3'x7' STC-51 door!

Best of all, laboratory tests show that the EZ Open seals provide the same acoustical performance as the classic dual-magnetic seal design.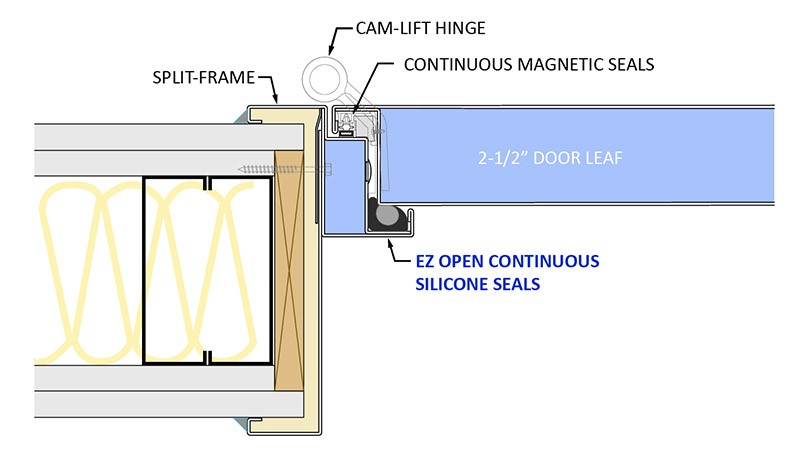 EZ Open comprises a specially designed continuous silicone compression seal along one side of the frame that engages with the door face and works in conjunction with a continuous magnetic seal along the opposite side of the door — providing excellent acoustical performance without compromising operability!

Historically, high STC-rated doors utilized dual magnetic seals along the edges of the door, providing a tight positive seal. While this design works well acoustically, magnetic seals can be difficult to break free when opening the door.

ADA Chapter 4 defines the door opening force as the continuous application of force necessary to fully open a door — for interior hinged doors, this force is 5 lbs. max. This requirement does not apply to the initial force required to overcome the inertia of the door or disengage devices (e.g. magnetic seals) used to keep the door closed. This nuanced exemption allows for doors with dual magnetic seals to be compliant with the ADA code requirements, even though they are still tough to open. EZ Open eliminates the issue of disengaging seals. At last, an acoustical door that is EZ to operate.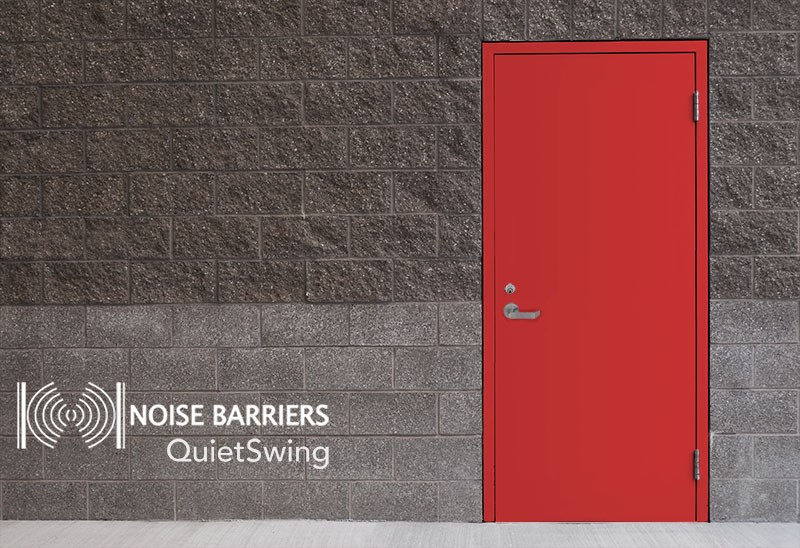 EZ Open seals may be retrofitted onto existing Noise Barriers doors supplied 2018 to present.

For more information, contact us.