Sir David Adjaye OBE utilized pink-tinted Acoustement acoustical plaster and concrete to form a "tough and gentle" store in Los Angeles for fashion retailer The Webster, which marks the British-Ghanaian architect's first project in California.

Acoustement acoustical plaster was installed on the upper walls and ceiling and carries through seamlessly to the exterior facade to provide a monolithic finish. Acoustement was integrally pigmented to match the poured concrete lower walls and knocked down for a semi-smooth troweled finish. The project was artfully installed by Martin Bros.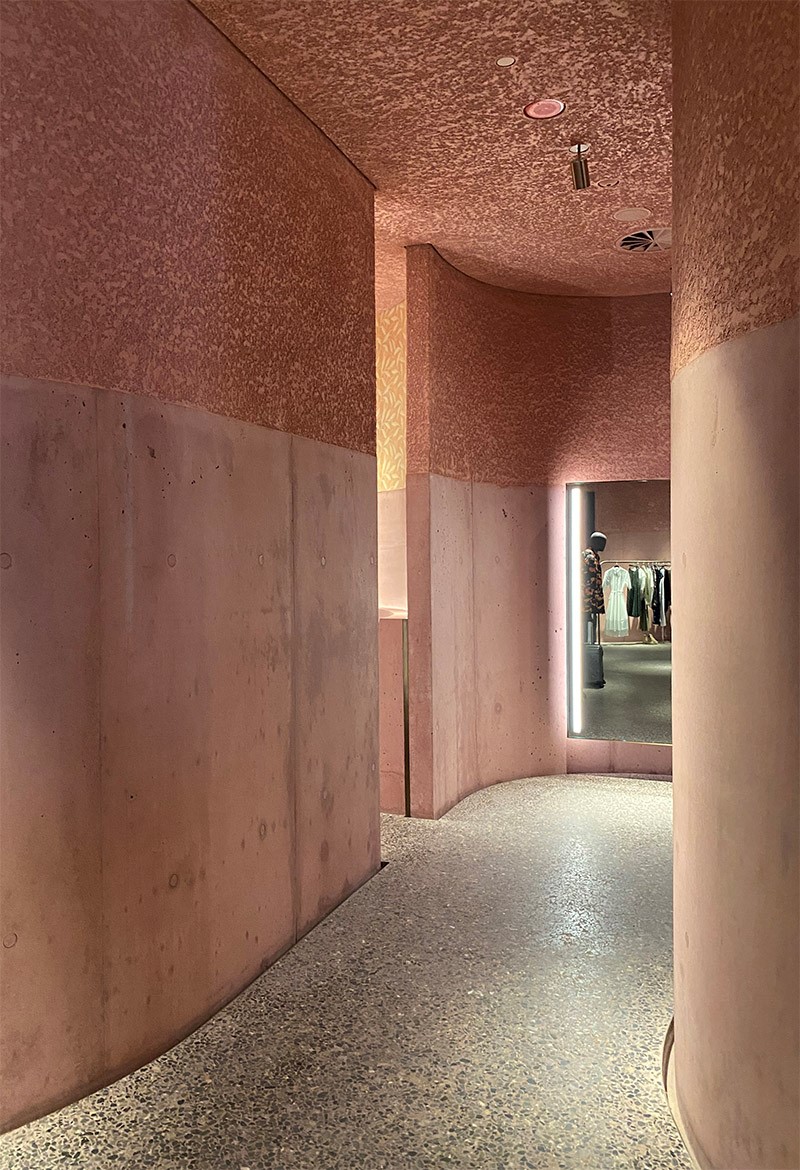 "In the past five years I've started to work with a lot of saturated red and pink hues, which extends back to the early color experiments I did at the beginning of my career," says David Adjaye OBE, founder of Adjaye Associates. "Pink felt like fashion, but I wanted to make something that was tough and gentle at the same time."
The sound-absorbing properties of Acoustement softens the sonic experience of the space. Because Acoustement is a spray-applied finish, it can easily conform to the undulating forms of the interior walls, which curate a variety of sculptural experiences as you move through the store.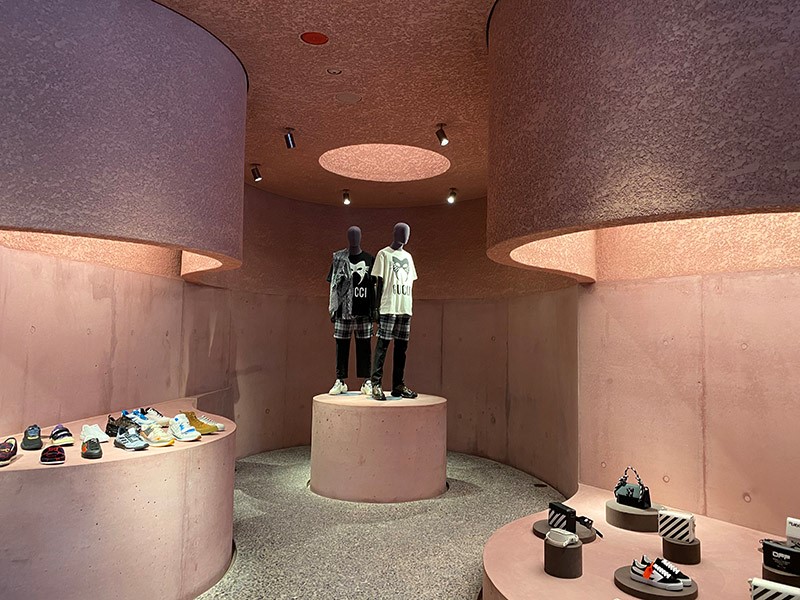 Acoustement is a versatile spray-applied acoustical plaster finish that can be installed indoors or outdoors. The Portland cement version of the product is highly abuse-resistant and has excellent adhesion to a variety of substrates. It is used in a wide variety of project applications such as subway stations, lobbies, correctional facilities, gymnasiums and natatoriums, retail, schools, offices, and more!
For more information or samples, contact us!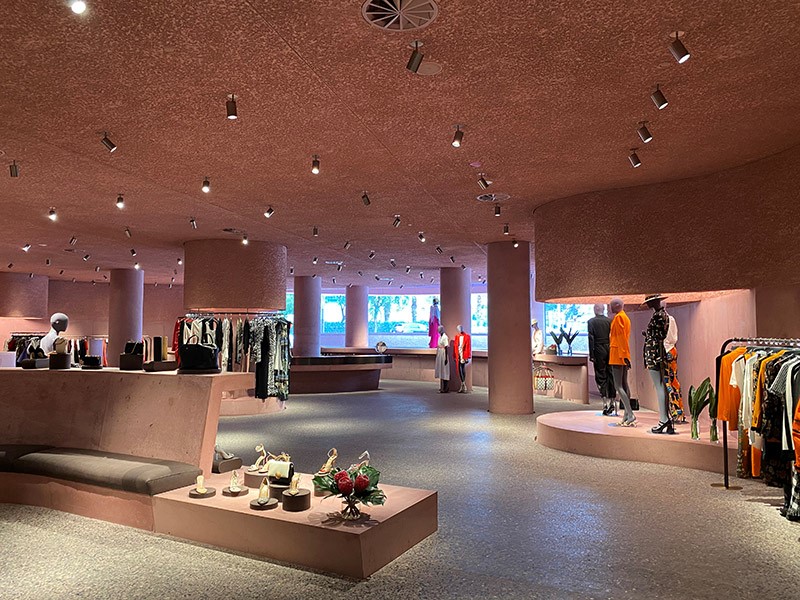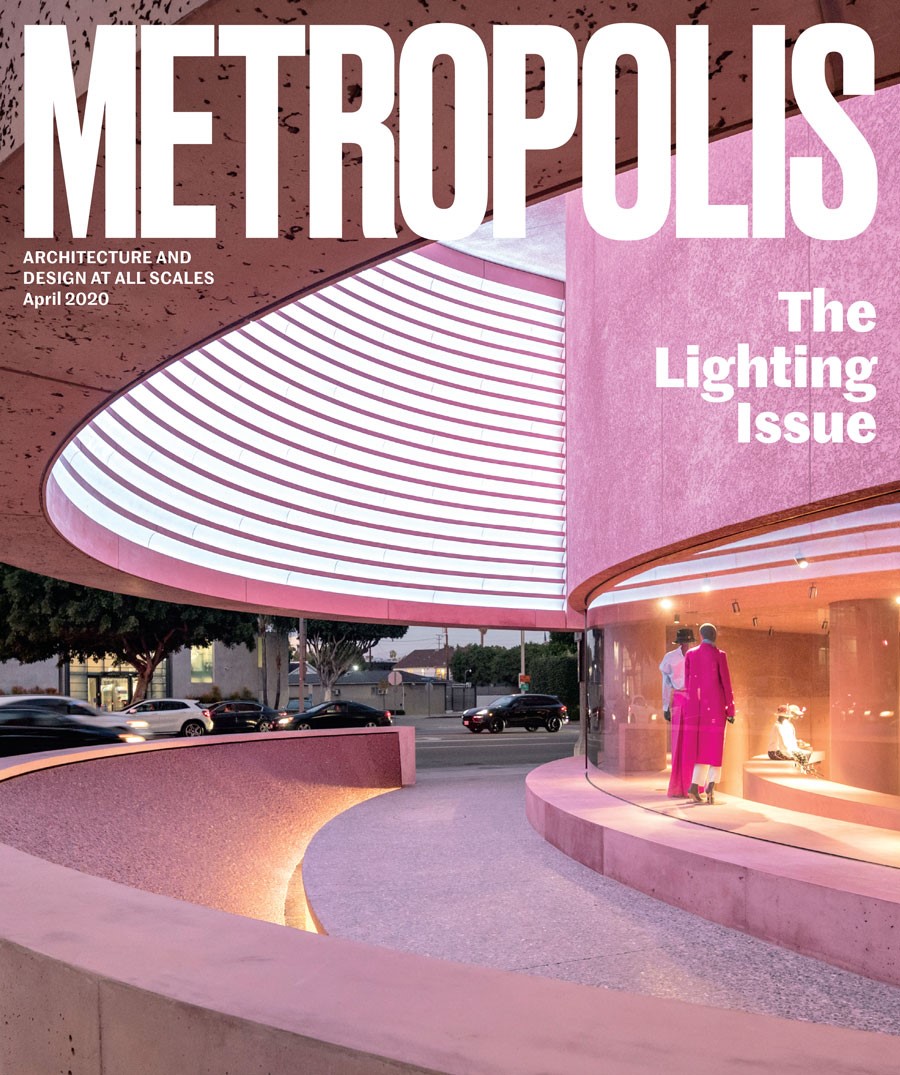 The Webster was featured on the cover of the April 2020 edition of Metropolis Magazine.