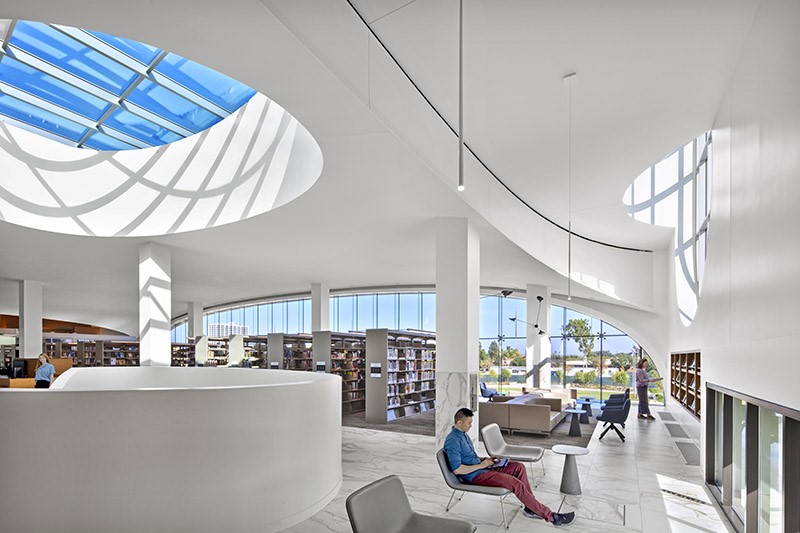 The new Donald Dungan Costa Mesa Library, designed by architecture firm Johnson Favaro, features a stunning application of StarSilent seamless acoustical plaster. The architecture of the library references mid-20th century modernist architecture in combination with early California missions and adobe structures to create an entirely new architecture that is at once surprising and rooted in its place.

Visually, one might expect such a large-volume space composed of marble, glass, and plaster to be loud and reverberant. To the contrary, the library is quieted by StarSilent acoustical plaster, which has the appearance of a smooth drywall finish but in fact provides excellent sound absorption.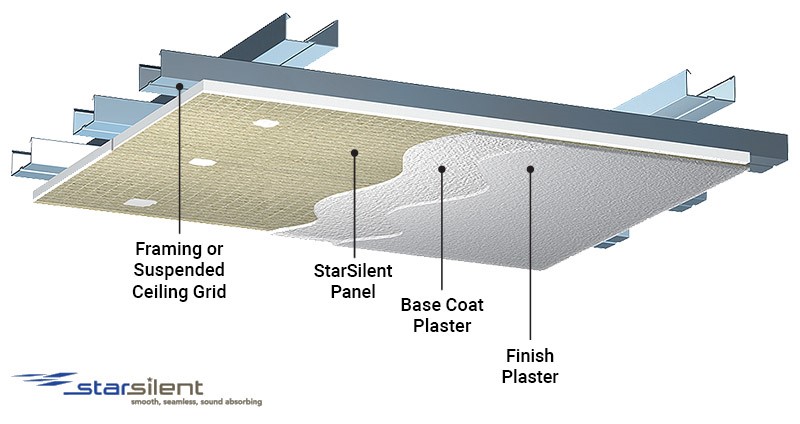 StarSilent is composed of a sound-absorbing panel made from recycled, crushed glass bottles. A sound permeable plaster is applied (troweled smooth finish or sprayed superfine finish) to the face of the panel for a seamless appearance.

StarSilent has a number of unique features: it can be used to create curved surfaces and compound curves; it can be pigmented to match colors; it can be used on contact walls due to its durability; and it can install direct to framing without any backing substrates — no drywall or plywood required.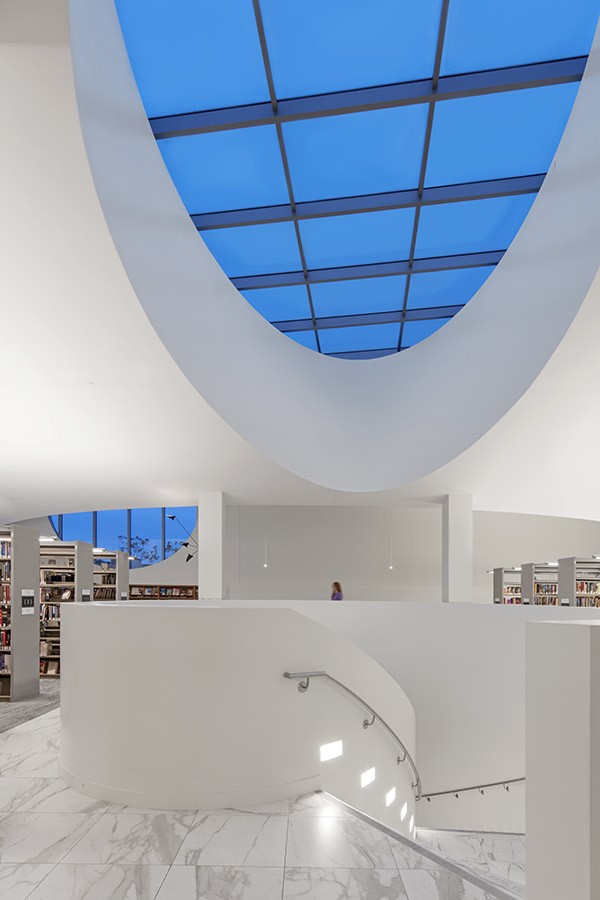 On this project, StarSilent was artfully installed by Standard Drywall Inc.

For samples or additional information regarding StarSilent acoustical plaster, contact us.