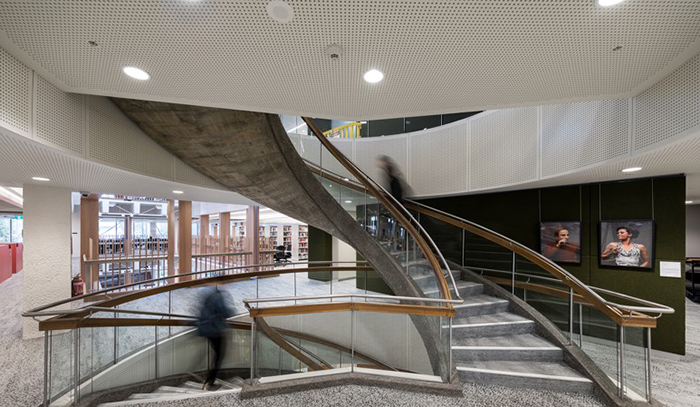 VoglFuge by Pyrok is a perforated, seamless, sound absorbing gypsum board system for ceilings or walls. VoglFuge boards install similar to regular drywall - mechanically fastened direct to framing, furring channels, or suspended grid systems.

VoglFuge panels are 1/2-inch thick and offered in a variety of standard perforation pattern. Each panel is backed with a special acoustical fleece - typically either White or Black, however custom colors are also possible.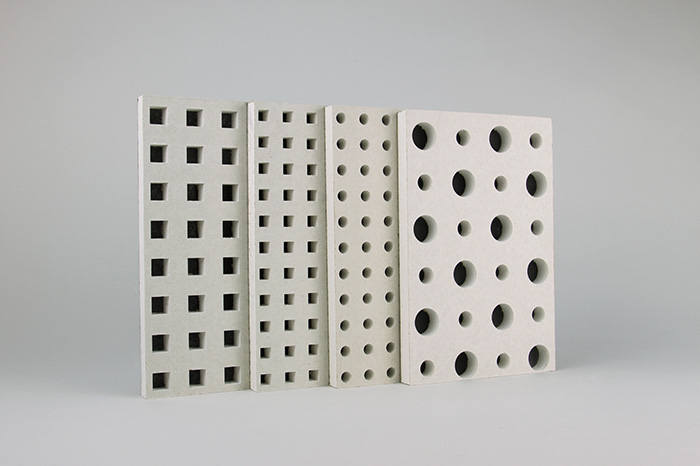 Acoustical test data is available for all of the standard perforation patterns. Sound absorption performance varies depending upon the perforation pattern and mounting condition. Typical NRC values range from 0.55 to 0.85.

The graph below provide the sound absorption test results for the most popular Vogl pattern (8/18R), which is an 8mm round hole on 18mm on center spacing perf pattern with15.5% open area. Two different air space depths were tested - with and without a 1-inch mineral wool batt in the airspace. VoglFuge performs well on its own due to the acoustical fleece backing. The addition of batt in the air cavity provides a performance boost.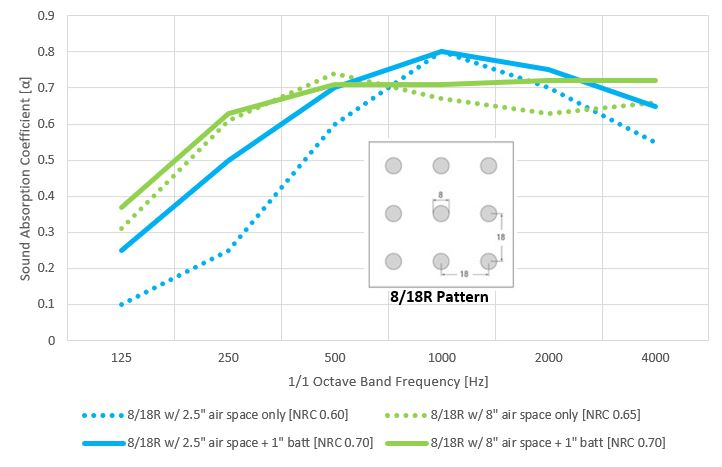 VoglFuge panels can be roll-painted to any color desired. Building services such as lights, HVAC, sprinklers, or speakers easily integrate. Perforation patterns can be blocked out with frieze tape to create clean borders that frame out fixtures.

For more information or samples, contact us at: info@acousthetics.com