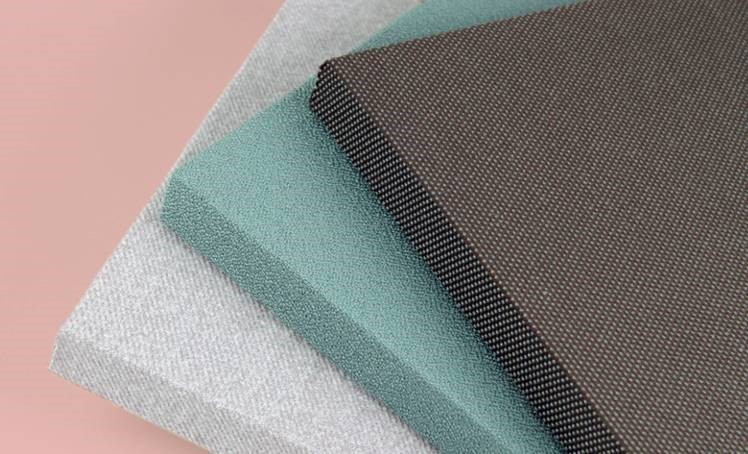 Kinetics' High Impact Hardside fabric-wrapped panels have a high-density internal facing that lends them multiple functions: impact-resistance, a tackable surface, and excellent sound absorption to reduce reverberation and noise.

Comparing acoustical performance, non-acoustical tackable panels are rated with an NRC of 0.15 — effectively only 15% absorptive. Whereas 1-inch thick High-Impact Hardside Panels are rated NRC 1.0 — 100% absorptive!

High Impact Hardside Panels typically cost less than non-acoustical fabric panels and give you more functionality.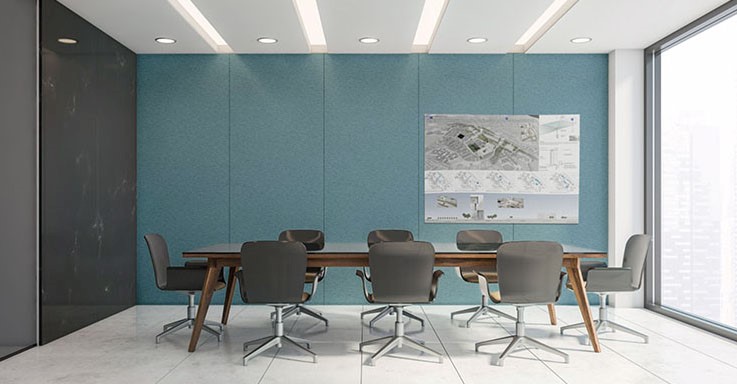 Kinetics High-Impact Hardside panels are fabric-wrapped, allowing for limitless aesthetic opportunities. A wide variety of fabric options are possible — from brands such as Guilford of Maine, Knoll, Designtex, and Maharam.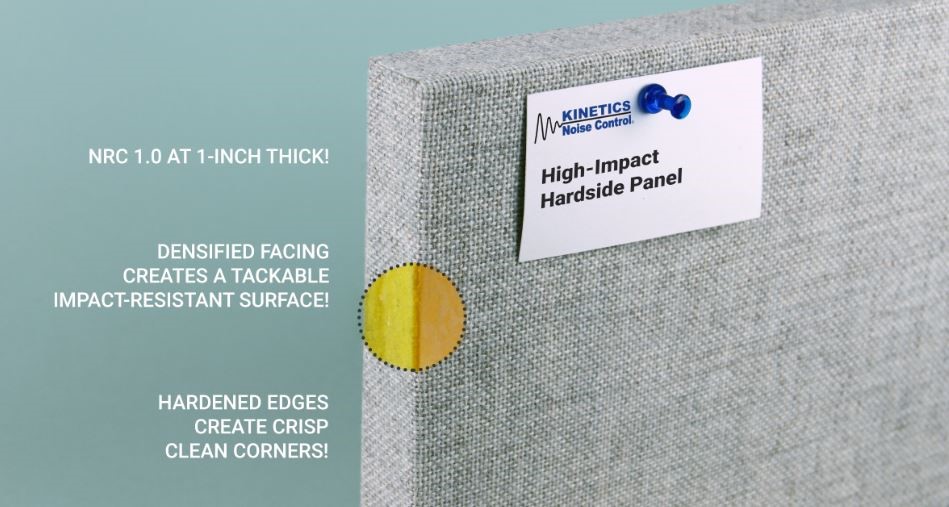 For more information or samples, contact us.